Exercising regularly is great for improving health and wellness. Exercise can help relieve stress and feel good about ourselves. However, some people are finding that exercising regularly is not helping them lose the unwanted weight that most of us carry. How can that be?

Who Has Time for 60 Minutes of Cardio Per Day?
While exercise is essential for health, you can't rely on it to be your sole calorie-burning tool. According to "A NEAT(Non-Exercise Activity Thermogenesis) Approach to Weight Loss," written by Fabio Comana, "We need to burn 2,000 calories each week through physical activity in order to lose weight." That would equal about 286 calories each day. That may seem like a small number, but in reality it is quite large. You would need to complete about 60 minutes of cardio each day of the week.
If you are willing to put in the work, you will be successful. However, most of us have other responsibilities that can limit our time in the gym or exercising. So how are we going to burn the excess calories that we are not burning through exercise?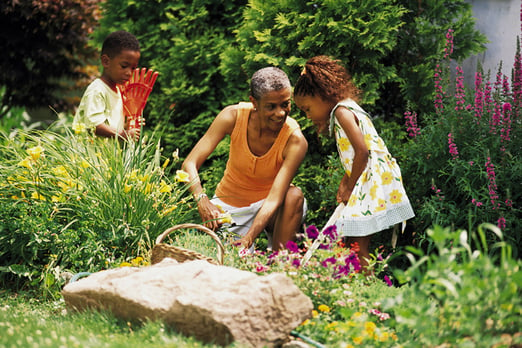 Most of the calories you burn per day happen throughout the entirety of the day, from when you wake up to when you go to sleep. So what if you increase the calories you burn throughout the day, as well as exercising about three days per week, to help you achieve your weight-loss or weight-management goals?
Factors That Affect How You Burn Calories
Recently a research article written by James Levine discussed the idea of NEAT. In Levine's article, he defines NEAT as "the energy expenditure of all physical activities other than sporting-like exercise." This includes everything that you do during the day that does not include your planned exercise sessions. In order for us as a population to burn more calories throughout the day, we need to increase our non-exercise activity.
According to Levine, there are different factors that play a huge role in the amount of NEAT an individual can achieve throughout the day. Following are two major factors that can affect how NEAT a person can be.
Occupation: If your job requires you to sit for most of the 8 hours you are there, you will have a lower NEAT for that day. Now if your job requires you to stand, walk, and lift throughout the day, your NEAT will be higher than the person who sits at work. This factor may be out of your control, but in a follow up blog, I will provide a few fun ideas to help you achieve more NEAT in the workplace.
Leisure time: After work, if you are more likely to sit and watch television until you go to bed, your NEAT levels will remain relatively low. However, if you decide to clean the house or mow the lawn after work, your NEAT will be higher for the day. In the follow up blog, I will also provide you with a few fun ideas to do during your leisure time that will help increase your overall NEAT.
The impact of increasing your non-exercise activity is huge for your health and weight loss or maintenance. Levine's article concludes that NEAT can burn an average of 330 calories per day in healthy individuals, and up to nearly 700 calories per day in others. That is a huge difference and could be the deciding factor in your weight-loss goals.
Keep an eye out for the second part of this blog, where I will provide you with 10 ideas for how to be more NEAT during the day. Stay tuned!
This blog was written by Masie Duncan, Weight Loss Coordinator. To find out more about the NIFS bloggers, click here.