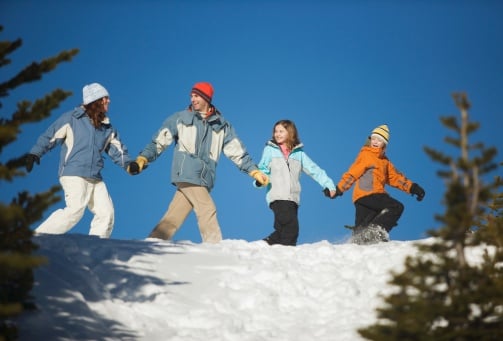 It can be hard trying to change your lifestyle or fitness on your own. It can be even harder if you don't have support from your family and friends. You family and friends can play a key role in your fitness journey, so why not get them involved and gain their support? Including them in your journey can help your motivation and help you enjoy the path to your fitness and health goals.
How to Get Friends Involved
Hanging out with friends keeps your life full of happiness and fun. Your friends are people who share common interests with you. It can be difficult to continue to connect and have fun with friends when you decide to change your lifestyle. So why not get them involved?
Identify whether there are unhealthy activities you and your friends like to participate in. Examples can include eating out every weekend, drinking excessively, or even being sedentary together. Then as group, brainstorm new ideas for activities you can try together. Together you can discover which new activities are enjoyable and which activities don't suit your new lifestyle, and you can help one another's accountability to stick with it. Make it fun!
How to Promote Family Fitness Involvement
Having family support is great to help you accomplish your fitness goals. Even better, now you are helping them to lead healthier lifestyles, too. It can also make it more fun.
The best resource/tool that I have found that offers ideas and tips is Michelle Obama's "Let's Move" campaign. It offers resources on nutrition and physical activity, and tips on how to be successful. The Presidential Active Lifestyle Award challenge is another great resource. It offers guidelines for children and adults to complete together.
Here are a few ideas of fun activities you can do as a group in the Indianapolis area:
Mix up the activities but be sure to do something on a regular basis. All types of physical activity can benefit your health and fitness so grab a friend or your family and get going!
Check out NIFS's Ramp Up to Weight Loss membership to get you started! Click below to learn more.

This blog was written by Masie Duncan. To find out more about the NIFS bloggers, click here.