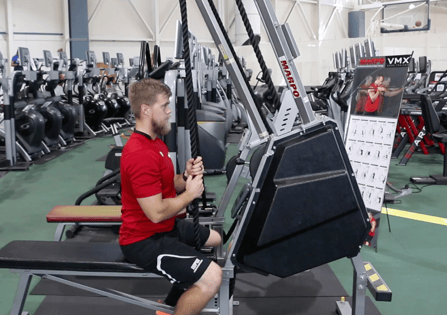 We've all done it. New lifters, old lifters—everyone has experienced that week where your normal training program just doesn't have the same motivation for you that it did in the past. Monday is chest-tri day, Tuesday is squat, Wednesday is back-bi, so on and so forth. No one is immune to this feeling, especially if you are as religious about following your program as many of the NIFS members are.
Would You Eat the Same Food for Every Meal?
Think about it in terms of food. Do you eat the exact same thing for each meal every day of the week? Some might, but I can guarantee it's not the most enjoyable thing in the world. However, most people approach planning meals for the week with a slight variation on the meals they prepared the week before: similar main ingredients, but maybe with a different spice or two, which will make a world of a difference. (Mmmmmm, food. I'm getting hungry, so let's get back to training.)
But what causes this? Why do you all of a sudden just not feel like doing your program for that day or week? The most obvious answer is the fact that you may have been on this program for multiple weeks. Mentally, you are drained from the regimen, and your body is telling you that it might be time to change it up.
I think this is one of the most common training mistakes. Your body is ready for a new challenge or stimulus, but you tell yourself to suck it up and do the same program for another two months. You have seen progress that you've made (and recently stalled) with that program and have a hard time thinking you will find anything better. I think many individuals stick to the same program for way too long. This leads to other weeks where you just don't feel like completing what is assigned for that day.
How to Overcome Workout Boredom
So what do you do, decide to take a week off of training? Not recommended. What I do recommend is to have what I call a wild-card week. In a wild-card week, you choose exercises that work similar movements/muscles to what your normal program targets, but with different (or more fun) exercises.
Here are four typical exercise choices with a "wild" variation to each.
Remember, your training program should be enjoyable. That is what keeps bringing you back each week. Listen to your body when it is time to switch it up and don't be afraid to add in a wild-card week to your workouts every once in a while!
This blog was written by Alex Soller, Health Fitness Instructor and Athletic Performance Coach. Click here for more information about the NIFS bloggers.