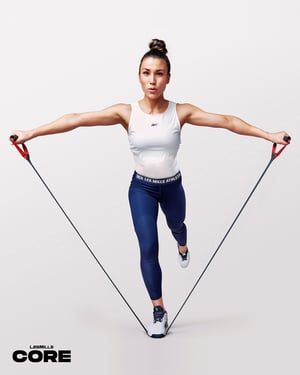 The "core" is a fitness buzzword that has rung in people's ears for some time now. If you have been in the gym in the past 10–15 years, you have heard about the importance of a strong core in performance and for activities of daily living. And it's so true: a weak center can lead to many issues throughout the entire body, mainly low-back pain and tight hips. I am not reporting anything new here; a strong trunk is super, super important!
Core Defined
Gray Cook of FMS posed a question once:
"While driving in your car, what would you rather fail, the engine or the brakes?"
Your core is the brakes for your body. Being able to stop movement as opposed to creating movement is the important function of the musculature of the trunk.
Let's back up for a second and define the core. The definition has been argued for years on message boards, social media, and countless blogs, but I define the core as pretty much everything minus your extremities—chin to knees. The abs, glutes, obliques, and lats are all major assets of the core system. The trunk serves as your stability, your brakes, the glue that holds everything together and keeps you strong.
Group Fitness for Your Core
In recent posts, we have demonstrated core strategies such as marching, crawling, and dead bugs as great ways to get the job done on your own; but what if you love exercising in a group and want to target your core?
Les Mills CORE (was CXWORX) is a 30-minute group fitness class that is centered around your center. It is a challenging core workout that utilizes resistance tubing and plate weight in an array of different ways. Exercises are performed standing and on the ground, adding many dimensions to your training. Each class begins with a warmup and can consist of up to five different core segments all choreographed to music.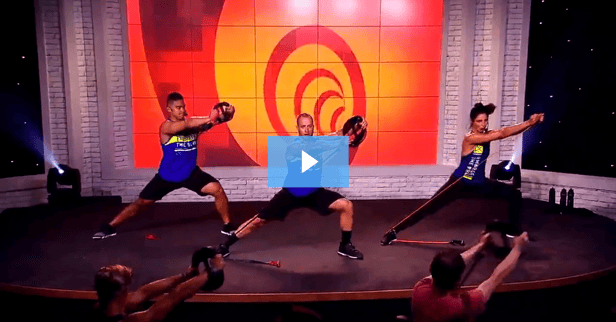 How to Get the Most Out of Your LM CORE Class
Here are 5 tips for getting started and getting the most from your class:
Get there early and check in with the instructor to get the lowdown on what you can expect.
Grab a lighter resistance tube to start and really focus on the technique and tempo.
Pay attention to your instructor and the teaching cues they give for each of the movements.
Try a few classes to really get a good feel for the movements—don't stop after one.
Be receptive to technique cues. You joined a class led by an expert, so utilize their knowledge.
Developing and maintaining a strong, durable core will improve all areas of fitness and movement. Everything really derives from the center, and a stronger center equals a stronger whole.
Les Mills at NIFS
Find out if Les Mills CORE is right for you. Check out the Group Fitness Schedule for class times.
This blog was written by Tony Maloney, ACSM Certified Exercise Physiologist. To find out more about the NIFS bloggers, click here.