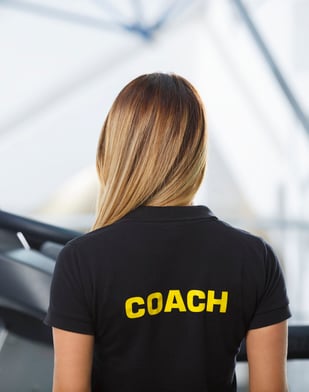 There's always an assumption that fitness professionals work out 2 hours a day, 7 days a week. They eat healthy all day long and never have any junk food. Basically people think that we are perfect and never make mistakes. I have been in the health and fitness industry for more than 10 years now and I can honestly say that couldn't be further from the truth.
Now, before anyone thinks I'm ratting out other trainers or telling you all we don't practice what we preach, let me explain.
We Are Actually Humans, Too!
I know it's hard to believe, but we are human; we make mistakes, we have cheat days, we indulge a little, and we even skip workouts from time to time.
Take a look at a conversation I had with one of our trainers at NIFS:
Ashley: How often do you work out?
Lauren: About 5 days a week.
Ashley: How long do you work out for?
Lauren: Anywhere from 30 to 90 minutes. If it's conditioning, it's much less.
Ashley: Do you have cheat days? Exercise or nutrition?
Lauren: I try to have cheat meals or situations. I try not to have it be the whole day. In the past, I would have cheat days, but they would turn into a stream of days. So I basically try to allow myself to have something sweet occasionally, so that I don't fall way off the rail. And there are days where I fail at that, but that's the goal.
We Aren't Perfect in the Kitchen
I know this might come as a shock to some of you, but the truth of the matter is, we aren't perfect when we eat, either. As if the world and our lives aren't filled with striving for perfection as it is, why would we want to make the kitchen another stressful place?
I say all that to tell you this: it's okay if you have a little extra of something one day. It's okay if you have that piece of cake when you are celebrating yourself or someone special. It's okay to have a "cheat meal." It's okay to NOT BE PERFECT.
If it happens, don't beat yourself up about it. Be aware of it; Learn from it; and move on! The next snack, meal, and day will be better because you came out of the previous situation aware and stronger.
Tips for Staying on Track
Consider the following tips to help you take it easy on yourself, but also keep yourself motivated to stay on track.
Use a Planner
If you are someone who needs to stick to a schedule, plan it out. Write down your meals for the week, plan your schedule around when you can work out, and write down the day and time you will be able to work out. Keep on a schedule!
Provide Rationale
Understanding your "WHY" should be your biggest motivator. I encourage you to write down your reasons why you want to eat healthy and exercise, and keep it someplace where you will see it and can refer back to it for a motivational reboot.
Build Accountability
There is strength in numbers! Try creating more accountability. Tell family, friends, or coworkers about your goals. If you're out to lunch with them, they can help remind you of what your goals are. They may even join in with you, and you will have created a community that's trying to become healthier!
***
We would absolutely love to see you at our fitness center and set up an appointment with you. There are so many tools to assist in your training, nutrition, weight loss, and strength training goals! We aren't perfect people, but we do have the tools for greatness and want to share them with you.
This blog was written by Ashley Duncan, NIFS Program and Weight Loss Coordinator. To learn more about the NIFS bloggers, click here.