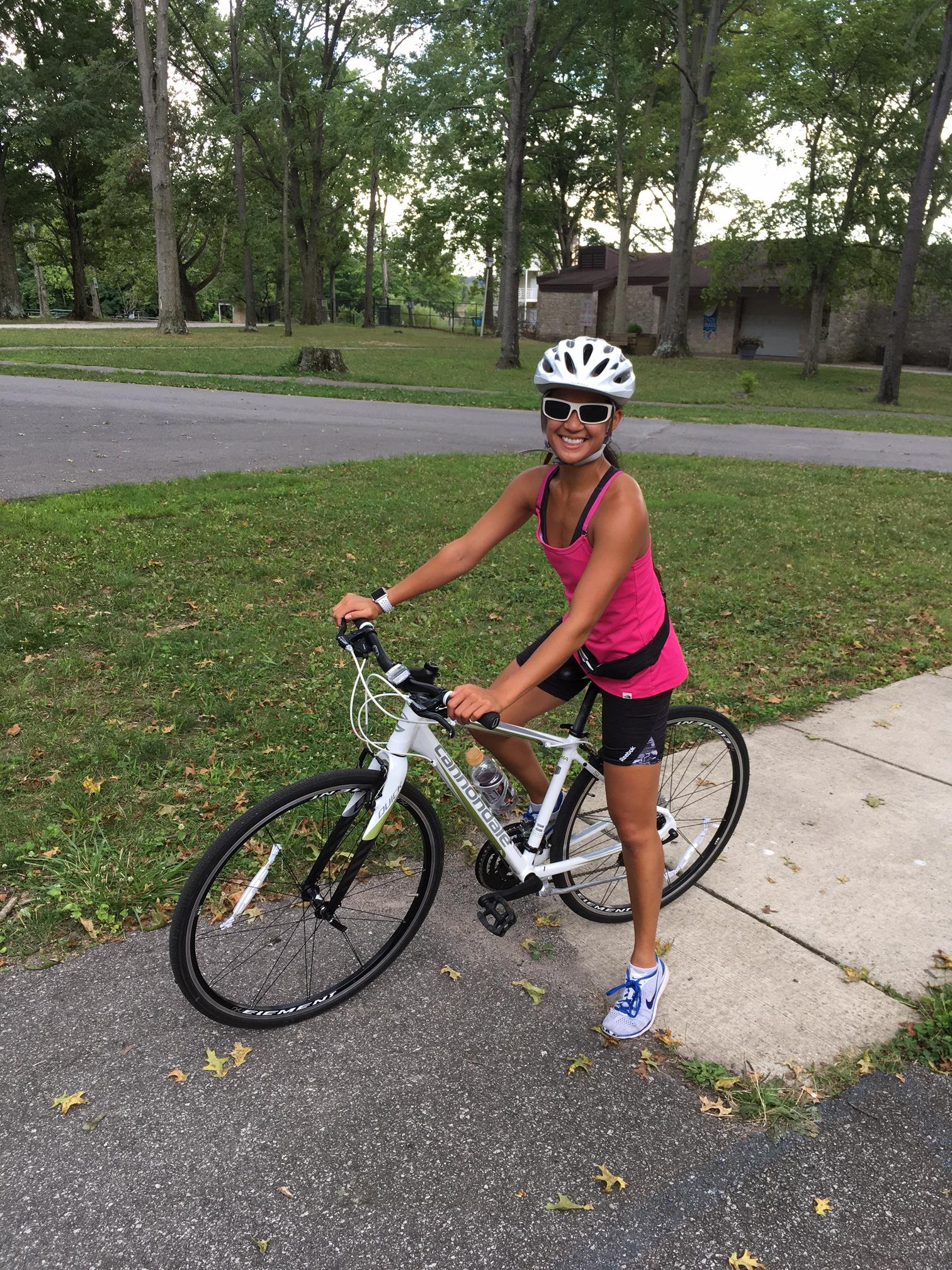 Triathlon training is past the halfway point (see part 1 of my blog) and has been quite the journey! With long days of juggling my work schedule, the training plan, a dog, a home life, and trying to find time in there to rest, training for this triathlon has been quite challenging! In addition to the training plan that I am following, I have analyzed areas where I need to improve, especially in the swim portion of the race. I have noticed that not only the physical aspect of the triathlon training needs work, but my attitude does as well.
Back to the Basics
How do I tackle this without being overwhelmed with the other 50 things running through my mind that need to be done, and then keeping a positive mindset about my energy to top it off? I have decided to break it down and take each segment one step at a time, in order to not become so stressed out. I have taken the mindset of going back to the basics of training and mastering those first.
Mastering Swimming Basics
On our first swim training, one immediate thing I noticed was how my heart rate skyrockets when I'm in the water. My quads are on fire from kicking incorrectly, my breathing and head are uncontrolled, and I tend to hold onto the edge of the pool in order to not drown. Even worse, this all seems to happen within a 50-meter stretch in the pool! While I wanted to quickly bail, I was reminded to take it one step at a time.
Something that really helped to reassure me was that our coach mentioned to our group, "The hardest part is getting in the water; once you're in, you've accomplished half of the battle. The key is not swimming faster, but it is to concentrate on your form and technique." Needless to say, I've been focusing on those basic tips and am beginning to feel more comfortable in the water and see my swimming improve!
Biking: Getting to Know the Bike
I ride my bike for recreational commuting purposes but have never raced competitively. One of our first rides as a group was focused around getting to know your bike. We had to check our seat height and the air in our tires (and know how to fill them up), learn the gearshifts, and learn a few other tricks about knowing our own bikes. This was a huge help for me.
Another training day we were working on mounting and dismounting our bikes in order to learn to be efficient with our transitions between the swim-to-bike and bike-to-run. A few seconds in your time makes a difference. I ended up having a nice bruise on my leg as my pedal caught my knee on my first try. On the plus side, the convenience of working at NIFS and being downtown has enabled me to run errands and train with my bike, accumulating cycling miles over the course of the week. This has helped me to be more comfortable on my bike and learn how to get on and off quickly.
Improving My Running
Running is probably my strongest event in the triathlon. Last year I ran competitively in the Indianapolis Mini-Marathon, although I have not kept up with a consistent cardio program until now. My goal is to increase my pace in hopes of making up for where I am challenged in swimming and biking, but without running out of energy before I cross the finish line. Getting back into a running program is hard! I've battled plantar fasciitis in my left foot and a mild case of low back pain. I've mixed my workouts with weight training prior to running, sprints, and longer-distance runs in hopes of mimicking the fatigue that I will feel from swimming and biking on race day.
My Top Triathlon Tips
I have learned through this triathlon training program so much about myself and the importance of not stressing over the big picture, but instead focusing on each segment of the training and race. As a trainer and a first-time triathlete in training, here are a few tips I'd like to share:
Use a coach to help you. It's hard to see your technique when you are swimming, biking, and running, and a few simple tips will make a big difference. You can always improve.
Warming up is essential. Techniques such as foam rolling, tension release, dynamic stretching, and letting your body adjust to the environment have made such a big difference in my workouts.
Bring on the food. Don't get me wrong; eating healthy, meal prepping, and portion control are all essential to my daily way of living. However, what I've noticed is that I'm hungrier and my body has been leaning out and getting toned from the additional training. I've had to increase my food/calorie intake so that I can stay energized throughout the whole day.
This blog was written by Crystal Anne Belen, personal trainer and health fitness instructor at NIFS. To read more about the NIFS bloggers, click here.