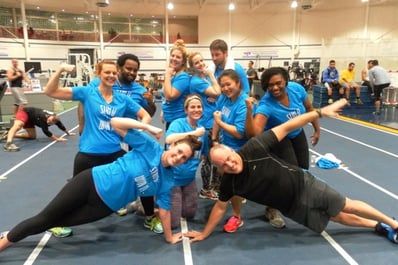 New year? Yes. Weight-loss goal? Yep. Team competition? Sign me up! It's time to get ready for our 7th annual team weight-loss competition, Slim It to Win It! If you are looking for an opportunity to participate in team training that provides accountability, nutritional guidance, and an uplifting environment that is designed to help you succeed, this may be your thing!
Slim It to Win It Details
Slim It is an 8-week group training program geared toward seeing you be successful in fat loss. Throughout the eight weeks of training, you will experience what we hope to be a transformational period. Check out the program details:
8 total weeks of group training.

Training dates: February 5 to April 1.

16 scheduled 60-minute workout sessions per week with a NIFS coach.

Must attend 14 out of 16 group training sessions to be eligible for prizes, track your food in MyFitnessPal, and complete both the pre- and post-competition

BodPods

.

Nutritional guidance through tips, recipes, food tracking, and meal-planning suggestions.

Teams of 10 people (up to 4 of whom can be guests to NIFS).

Group camaraderie and motivation.

Pre- and post-competition BodPod assessments included.

Accountability through encouraging, fun, and safe team training!

Two participants will be randomly selected to use, at no cost, the

My Nutrition Coach

app.
Sign Me Up!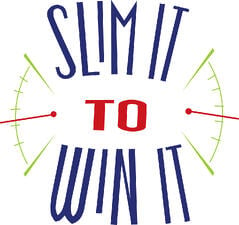 Here are the details of how to get registered:
Come to the NIFS service desk between January 14 and 28 to register, or call 317-274-3432, ext. 216.

Fee is $40 for NIFS members (fee will be waived if you get a nonmember to register also!) and $185 for guests—this includes full membership access for the duration of the program.

Upon payment you will receive a label to place your name on the signup board with your preferred coach and training times. SPACE IS LIMITED SO REGISTER EARLY.

Schedule your pre- BodPod with a NIFS trainer between January 29 and February 4.

Training begins the week of February 5 and runs through April 1.

Post BodPod assessment will take place April 2–8.

Grand finale: April 10.
Prizes! Who Doesn't Love Prizes?
The team that loses the highest average percentage of body fat will win the Slim It to Win It competition! Winners will receive three months of free membership upon eligibility above. Also, the top male and female losers will win three months of free membership to NIFS. And lastly, runner-up male and female top losers will receive two months of free Personal Nutrition Coaching with NIFS Registered Dietician Angie Mitchell.
We look forward to walking with you on this journey for 2017!
For more information, visit nifs.org or contact Amanda Bireline or call the service desk at 317-274-3432, ext. 216.
This blog was written by Amanda Bireline, Fitness Center Manager. To find out more about the NIFS bloggers, click here.