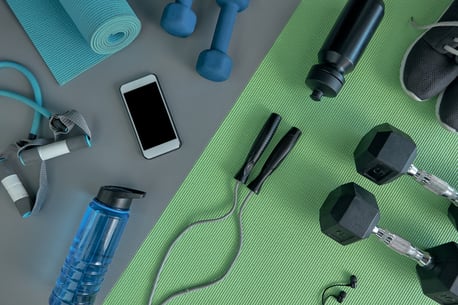 The saying often goes, "success breeds success," but I'm a big believer that failure leads to just as much and even more success. Being reactive in nature to a situation (as most of our population is) can delay a successful outcome, but often does lead to one. Obviously being proactive, anticipating and avoiding rather than catching and correcting, is a more successful model of living; but we find ourselves in situation we really couldn't anticipate. There are some lessons to be learned and success that can come from this desperate situation we are all in.
How Can You Exercise When You Can't Leave Home?
When the lockdown was put in place, many diehard exercisers and movers of all kinds were left clambering for ways to stay fit and active while under quarantine. Then came the barrage of social media posts from people like me offering up super-helpful fitness solutions to not having your favorite gym to go to and the ample equipment to use. The information and help that fitness pros around the world have offered has been inspiring, and I encourage you to continue to implement the strategies and techniques you are learning from real fitness pros (but be a smart consumer of content).
But a great lesson we can learn from this situation is that it is a good thing to have some fitness gear available to you in your home. After the pandemic, there will be many more reasons you might not be able make it to your gym or studio. Just life may alter your ability to get to where all your favorite equipment lies. What is your plan then?
Equipment for Exercising at Home
There are many cost- and space-efficient pieces of fitness survival gear you can have in your home that can keep the momentum going if you are unable to meet with your favorite people at your favorite gym. I've created a fitness survival list that you can use immediately or accumulate over time so that you will always have strategies in place to keep moving in a small space.
Cheap and Effective
Here's some equipment that you can get now.
Equipment for Leveling Up
The following equipment items cost a little more, but they have a lot more capabilities.
As another saying goes, success favors the prepared. There are some quick, easy, and relatively inexpensive means to keep moving at home—right now and in the future, no matter the reason you are not able to get out of the house.
We will be getting back to the gym really soon, and I can't wait for that day to come to see you all getting after it in the place you call your fitness home. Until then, make your home a place for fitness!
This blog was written by Tony Maloney, ACSM Certified Exercise Physiologist and Fitness Center Manager. To find out more about the NIFS bloggers, click here.