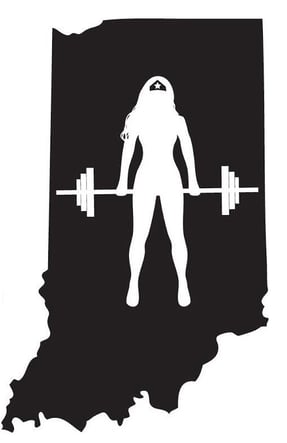 As a fitness professional, I have had the honor and the privilege to work with some amazing women over the past decade. Strength, passion, and a focus on excellence are just a few of the characteristics that I have witnessed women displaying day in and day out, and I have gained strength and motivation from them. So when I was asked to join some of the strongest fitness minds on the planet to celebrate and inspire some of the women of our wonderful Indianapolis community, it was a no-brainer. I'm IN!
Using What You Learn
I have been attending seminars and fitness summits for some time now. I love them, because I absolutely love to learn. I have gained so much from attending different events, but mainly I have learned that you have to be a lifetime learner, no matter what you do vocationally or personally.
Inspiration and motivation are served up in buckets at these events, and you can't help but get amped up about the impact we as fitness pros have on people. I always return from summits refreshed, revived, and ready to rock. My Group Training warriors know when I go to these events and prepare for when I return from them. They know that we are going to take it to the next level and learn some very cool ideas. I just can't wait to get back and share what I have learned. I believe that when you catch fire, you just can't help but to spread it.
A Preview of the Event
Unlike any other event in our great city, the Indy Women Fitness 2015 event is designed for women of all fitness ages (from enthusiasts to those just starting out) to come and learn, train, and be inspired on their journey to greatness. The event will be held July 18, 2015 at NIFS. One of the keynote speakers for this event, Molly Galbraith, puts it best by saying that "unleashing the inner wonder woman" inside all women will be a side-effect of attending this event. Molly is the co-founder of Girls Gone Strong and dedicates her life to the education and empowerment of women everywhere; I really look forward to meeting and working with her.
Mike Robertson, our other keynote, will be breaking down many fitness misconceptions and teaching how to transform cookie-cutter exercise programs into individual-driven programming. I have attended one of Mike's presentations and walked out of it having gained so much in so little time. Mike's partner in crime, Bill Hartman, will be covering "Butts & Guts"; I love that title, by the way. Bill will be speaking the truth about what strategies and principles are actually effective in building "strong abs and a shapely posterior." These two guys are fountains of knowledge and are sure to lay it all out for you.
The NIFS Presenters
Our very own Kris Simpson dives into those daily habits that women may fall into which negatively affect posture and increase pain. Kris will cover strategies to help you shoulder the load of your daily tasks to maximize productivity in the real world and in the gym. One of the super members of NIFS, Buffy Linville, will be discussing the habit of a new normal and ways to stop sabotaging your health and fitness. Buffy is a complete story of health and fitness success and will explore what has worked for her and what will work for you.
As for me? Presenting and public speaking is something I truly enjoy! Since I have been attending different seminars and summits over the years, it has been my ultimate goal to be one of those presenters and be considered good enough to rub elbows with the best in my field. Through many opportunities leading up this July 18th event, I have been honing my skills for this awesome chance to join a team of great presenters and impact our community. It truly is a dream come true to take this first of many steps to be one of those great presenters I have revered for so long.
I am so excited to cover what an effective, movement-based, and fun program will look like for any woman at any level of fitness. Consistent with what I love to do, we will start the session moving and not stop till that bell rings! We will cover everything from warm-up to metabolic finishers and grab a taste of everything. By no means will this session be exhaustive, but will certainly cover the crucial basics of any program.
If you are a woman searching for some direction, new to fitness or looking to take your health and performance to the next level, you won't want to miss this event. Join me in the excitement of learning, training, and being inspired to be a better you! Early bird pricing runs through June 18, 2015 and you will receive $100 off the registration cost.

This blog was written by Tony Maloney, Health Fitness Specialist and Fitness Center Manager. To find out more about the NIFS bloggers, click here.