You know (and love) your NIFS staff members. We greet you when you first walk into the facility, we guide you through your workouts, we correct your technique, and we push you to your limit. We are always there during your workout, but I bet that many of you wonder when we work out. You probably wonder if we ever push ourselves with the same crazy exercises that we put you through.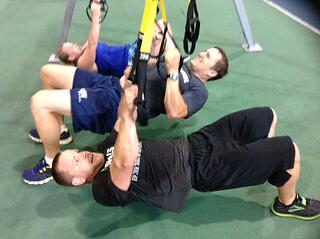 Well, there is no longer any need for you to wonder.
The NIFS staff completed the 2013 Summer Showdown: Partner 100s workout, and boy was it a sight to see!
A group of NIFS staff representing the Fitness Center, Membership, Group Fitness, and even the interns got together and partnered up for this summer workout challenge.
It was hard work, and although we were sweaty and tired once it was all over, we truly enjoyed the challenge.
Now you know that when we are telling you to push harder, squat deeper, or do just one more rep…we have been there. We know it's hard work, but we also know that you can do it!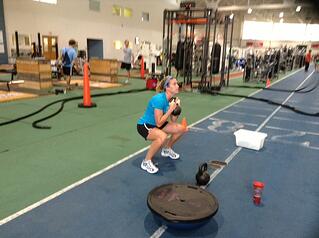 Have fun these next six weeks working to improve your Summer Showdown time. We will be right there with you every step of the way!
This blog was written by Tara Deal Rochford, NIFS Membership Manager and a group fitness instructor. Author of Treble in the Kitchen
.
Meet our other NIFS bloggers.
Day 1 of six-week summer showdown @NIFSIndy #yikes!

— stephaniecastera (@stephcastera) July 9, 2013