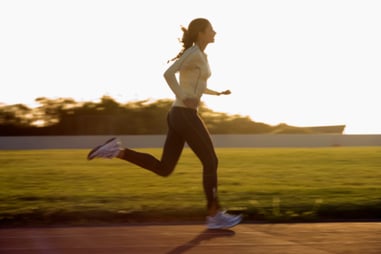 Rome wasn't built in a day, and neither is a physically fit and healthy body. The great city was built as the result of the culmination of years and years of hard work. From streets to buildings, each single brick or stone was set with a vision in mind to create the best city in the world. I'm sure many mistakes were made throughout the process; however, those mistakes were only microscopic setbacks in the overall plan.
In exercise, the same rules apply. Some programs you try may yield great results; others may fall flat. You may see success for a couple months and then plateau. Remember: it is all a part of the process. Having a strong fitness foundation sets you on the best path to success in your goals and helps minimize the fitness mistakes you make along the way.
Physically fit characteristics must be set individually. These specific traits, such as cardiovascular fitness, muscular endurance, muscular strength and power, and body mobility, are all equally important. They are the foundation of building a strong and healthy body. You must work on them to maintain or improve your current levels. The majority of individuals possess the ability to improve their current state of health throughout these fitness aspects. Whether or not they choose to address them is another story.
Cardiovascular Fitness
I start by talking about cardiovascular fitness. When it comes to starting a program, begin with the basics: running (or walking), biking, and rowing. These three modes of exercise can all be used to help build that cardiovascular base that you can improve upon continually throughout your exercise program. Although it may seem like it is very basic, all individuals need to have some sort of cardiovascular base they can work off of. Without it, your ability to get through workouts (running, lifting, etc.) will be compromised.
My Recommendation: Intermediate Skill Levels*
Run/Walk: 10 minutes at a moderate pace
Bike: 10 minutes at a constant and moderate pace
Row: 10 minutes, 1 minute at a fast pace, 1 minute at a slow pace
*Adjust time or intensity based on your individual skill level.
Part 2 of this blog series will focus on muscular endurance and how to structure your workouts to improve your muscles' ability to withstand long-duration workouts.
As always, get after it!
This blog was written by Alex Soller, MS, CSCS, IUPUI Strength and Conditioning Coach and NIFS Trainer. To find out more about the NIFS bloggers click here.