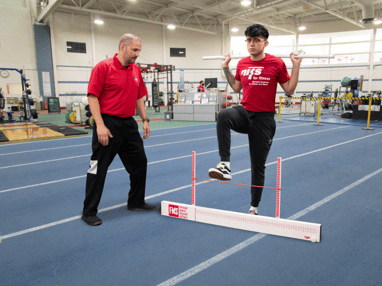 Wouldn't it be satisfying to not be weak at something? We're all born with differing personality traits and those exist as either our strength or our weakness. We are generally aware of these traits, which fall on either side of the line. It is normal to single out our strengths to share and use publicly because we are proud of them. However, it makes sense that we downplay our weaknesses and hide them as much as possible. It is also our human nature to speculate how we stack up in comparison to other individuals. Whether applying for a new job, competing in a sporting event, or even scrolling through social media, we are looking to see how others are doing and comparing ourselves to them.
Here, I will explore the benefits of training your flaw—in other words, making your weaknesses your strengths.
Individual Goals and Beliefs
Everyone has their own goals and beliefs, but if it were up to me, I would rather be decent at several things than great at only one. When it comes to health and fitness, I urge you to be a well-rounded individual. Whereas the nutrition aspect is difficult for some, others might have the self-control and discipline to succeed at it. Some people might enjoy a good sweat session when others despise even setting foot in a fitness center for various reasons.
We gravitate toward what comes easy or what we enjoy more, leaving behind what we dislike, and that which needs the most work. My goal is to be the best version of myself no matter how long it takes. To accomplish this, I must first identify my weaknesses and dislikes. Once I complete this, the next step is to set new goals and come up with a plan of attack. This typically means starting with the weakest links.
Pinpoint Your Weaknesses
You may or may not have specific goals, so I will explain by sharing examples. The first example is CrossFit. I personally do not participate in CrossFit; however, the concept is quite clever. Their quest to attain the title of "Fittest on Earth" stems from being the ultimate athlete. CrossFit has identified 10 measurable fitness categories, such as stamina, strength, power, speed, flexibility, balance, coordination, agility, accuracy, and cardiovascular fitness. If every exercise that ever existed were written on slips of paper and you had to draw one out of the hat and complete it, could you do it and do it efficiently?
Another example would be the use of the Functional Movement Screen (FMS). It scores me based on what I am proficient at and where I fall short within seven distinct movement patterns seen not only in exercise, but also in day-to-day life. The strategic plan of attack is to start with the lowest scores to make them better so that all the other movement patterns can improve as well. Basically, the test pinpoints your weakest link (movement pattern), and the goal is to improve the movement and restore function by reducing the risk of injury.
NIFS staff members are certified to not only complete the FMS testing, but also to design corrective exercises and workout plans tailored to individual needs. Contact one of our Health Fitness Instructors, who can assist you in testing what may be a weak point for you (such as the bench press, squat, deadlift, pull-ups, stamina, mobility, and so on).
Strive for Progress
Lastly, it's no secret that we tend to shy away from what we aren't good at, even when it comes to our health and fitness. With some courage and the help of others, we can begin to expose our downfalls and identify weaknesses we may be blind to and start finding ways to make improvements. We should always be striving for progress rather than perfection. Find a program that improves on your weaknesses. Growth and change are not easy, but the benefits you gain are well worth it!
This blog was written by Cara Hartman, NIFS Health Fitness Instructor. To find out more about the NIFS bloggers, click here.