What does it take for someone to make the critical changes in their life to regain control and live the life they have always wanted to live? This is one question Katie and I tackle in part 2 of Katie's journey to health, wellness, and happiness.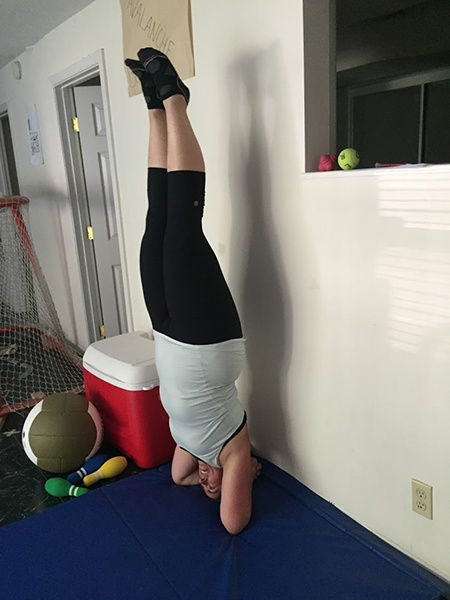 When I last left you in part 1, we learned a great deal about where Katie has been, her struggles, her mindset, and her life just a few short years ago. Katie painted a pretty good picture of what she was dealing with every day. Now let's see what Katie did about it! Let's learn about what it takes to take a life back.
Conversation with Katie, Part 2
"Among the hundred small changes you have to make, it adds up to Big Change."
Tony: When was the moment you knew something was different and there was a transformation happening?
Katie: Probably about six months into working with my GT group was when the change became real to me—the "a-ha" moment. I had quit my job and found one that was a much better fit with my personal and professional goals. Once I had the structure and support of group training, I was making better choices for myself in all aspects of my life—nutrition, habits, activities, exercise. I was getting positive reinforcement weekly from my coach and group. I could see it and feel it. Somewhere in there, among the hundred small changes you have to make, it adds up to Big Change, and I realized that's where it happens.
Tony: What were some of the things that made the biggest impact in your change process?
Katie: Looking back now, I see several things in the GT program that made a major impact for me:
The work we do helped me understand that change is incremental. For me, the biggest change was realizing I had to make changes in my habits, and change is something you have to chip away at every. Single. Day. Knowing that there will be setbacks, and things won't happen overnight. And that's why I don't set

New Year's resolutions

. Sure, I set short- and long-term goals with my coach and myself, but I don't set one giant resolution on January 1. Every day is a resolution.
Accountability and support in the group is HUGE for me. HUGE. One of my GT pals calls us her "gym family." It might sound dorky, but it's true. We listen. We support. We encourage. We build each other up. We help each other when things are tough. We are there to support each other when we need a hand. We are a team. And while no one in group is food-policing me, I am in-my-head accountable to my team and coach.
The overall Group Training program at NIFS and all it offers is unique. I am not aware of any program like this at any other gym. GT provides you with a structure, a framework, ongoing personal attention to structure a program that helps achieve your specific goals, guidance, and a group of like-minded people to support you.
Coach Tony gave me the help I needed with behavior change. The GT program allows me the personalized time with Tony to dig into my behaviors, and figure out what I need to do to change to more positive behaviors. I needed to learn how to deal with hard things and be successful at doing that so I could apply those in life. Coach Tony is an expert on movement, but he fundamentally understands the behavior element that is so important for fitness professionals working with clients—this is about not just showing up to work out a few times a week. It's about, as he always says, "getting right in the head"—healthy body and healthy mind. And he told me this on day one after a depressing

BOD POD®

—that you can't out-exercise a bad diet. Exercise is not a punishment. There's not a one-size-fits-all solution for everyone, and with the personal attention I get from my NIFS coaches, I was able to figure out what I did need. They know to push me when I need it.
I needed accountability without being nagged. I've always loved being part of a team. So I needed a group of people that I knew could support me when I was having to make tough decisions about letting other things go in my life. I needed people who would cheer for me whether or not I could do something, to rebuild my confidence. I needed a group of people to make working out fun and make me laugh! Who looks forward to going to the gym? I do. Why? My GT friends.
This is what I call a "whole-person" approach to fitness. GT does not bring people in and put us through crazy hour-long workouts five days a week. Yes they are hard, but functional movement, foam rolling, and correctives are as important as progressing on a bench press or doing 50 burpees. We have access to the kind of expertise with the NIFS trainers,

Functional Movement Screens

, and other tools to keep us healthy.
"Every day is a resolution."
Tony: What are some of your biggest accomplishments since deciding to make a change? Brag for me a little!
Katie: It's difficult for me to think about the scared person I was who entered my first GT session nearly three years ago. I was intimidated—but not for long. I only had to spend a few minutes with the trainers and group to feel welcome and know I would be encouraged, even though I couldn't run a mile then, or hold a plank from my feet. Since starting GT I have: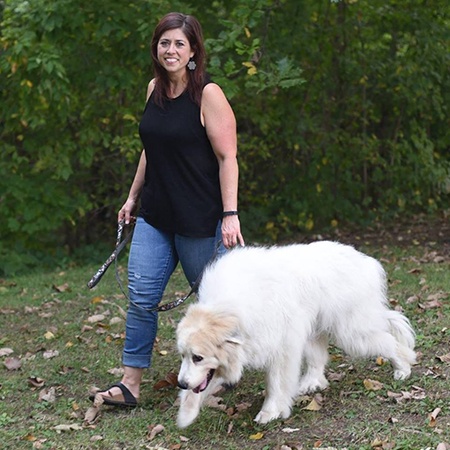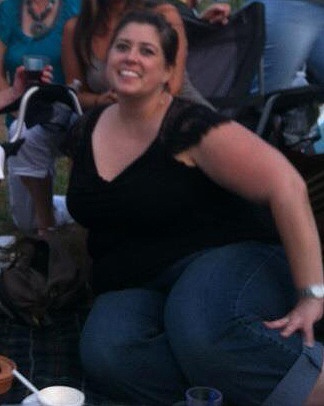 I lost more than 60 pounds (more than 100 since I started my journey)*.

Resolved my back-pain issues—where traditional medicine and even PT to a degree failed after my herniated discs, GT did what I needed from a movement, strength, and weight-loss standpoint to really bring this debilitating problem to a resolution*.

Climbed a mountain.

Continue to make forward progress on my FM screening.

Finished two

Tough Mudders

(both with fellow GTers) and ridden the

Hilly Hundred

twice.

Conquered fears—I had and still have a little bit of a jumping fear, but my vertical and broad jumps continue to get better. There were so many movements I was unable to do three years ago. When I do them now, my GT teammates and Coach Tony recognize this and cheer me on.

I'm stronger! I continue to be able to lift heavier weight on bench press and leg press.

Conquered my fear of running by doing the NIFS

Mini-Marathon Training Program

.
Built and installed a flagstone patio on my own last summer. I hauled more than 3 tons of rocks. I had some help moving them, but did most of it on my own. It's not about the patio—it's about having the confidence and ability to do it!


Tony: How is your life different now?
Katie: I am 41 but I feel better than I ever have mentally and physically. Physically, I have energy! My metabolic issues are no longer issues. My asthma is better. A recent doctor's visit revealed excellent blood pressure, my LDL cholesterol is 47 and HDL is 87, and my resting heart rate is around 45 to 48*. I sleep well. I have the energy to live a full life—I've always had a full life, but before I was in survival mode. Now I have the energy to live my full life! To not just get through each day, but live each day—and do things I had always wanted to do but lacked the confidence or physical ability to do them. I get up everyday and practice self care, because that makes me a better friend, sister, dog mom, employee, and general citizen of the world. I feel like a fog has lifted and I live every day with intent. I had some significant losses in 2014, including the passing of my mother, and I had the tools and mental toughness to cope with them while maintaining my healthy habits. Finally, I have confidence. I am so grateful for all the support I get from Tony, Mike, and my fellow GTers.
***
I am so very proud of Katie for the success she has worked so hard for, and applaud her willingness to share her story in hopes of creating change in others who may be as lost as she once was. Inspiration is Katie's middle name, and she takes her role as a "fitness ambassador" very seriously and is a leader of the Small Group Training groups she speaks so highly about. No matter the circumstances, change is possible, and you never have to do it alone.
*Weight loss claims and/or individual results vary and are not guaranteed.
***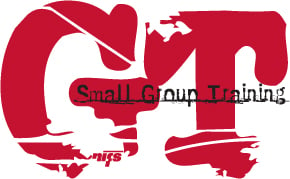 Interested in trying Small Group Training? Contact Tony today to attend a free session!
This blog was written by Tony Maloney, ACSM Certified Exercise Physiologist and Fitness Center Manager. To find out more about the NIFS bloggers, click here.