Our Group Fitness Class of the Month is going to PUMP (*insert handclap) you up! Les Mills BODYPUMP™ has swept around the world for decades. Scientifically proven and successfully tested, it has grown to be one of the top strength workout programs and has been in high demand for group training schedules for many clubs over the years.
Within 55 minutes, you work your entire body, core, and brain while being coached through 10 motivating tracks of functional strength exercises. As a new official BODYPUMP instructor and previous participant in this class myself, I will attest to the fact that while this class has awesome playlists of upbeat and trendy music to squat to, it doesn't mess around when it comes to getting down to the nitty-gritty hard work! However, it was created with everyone in mind.
Background
BODYPUMP is a pre-choreographed workout program created by a New Zealand–based company called Les Mills. According to Les Mills, by definition it is "…a barbell workout for anyone looking to get lean, toned, and fit—fast. Using light to moderate weights with lots of repetition, BODYPUMP gives you a total-body workout. It will burn up to 540 calories."
Some of the main aspects highlighted in a workout include building strength, getting lean, and working all major muscle groups. This, in turn, can lead to improved bone health, better overall body strength, and increased core strength and stability, which are all key factors in how well we function on a daily basis. The secret to this program format is in the science of what is known as the Rep Effect, which is "…a proven formula that exhausts muscle using light weights, while performing high repetitions…." This formula aids in building some of that lean, athletic muscle. So if you were reading this worrying that this program or lifting weights was going to give you crazy, bulky muscles, rest easy; it won't.
What I love about this program, and Les Mills as a whole, is that their formats are studied and tested, and are constantly reviewed and renewed to make sure they are presenting the most functional and efficient movements to make for the most optimal results.
Workout Format
Speaking of the format, here's what to expect when you come to a class. Classes can be presented in 30-, 45-, or 55-minute (usually listed on schedules as 60) formats. For a full class, you will run through the following tracks:
Warmup
Squats
Chest
Back
Triceps
Biceps
Lunges
Shoulders
Core
Cooldown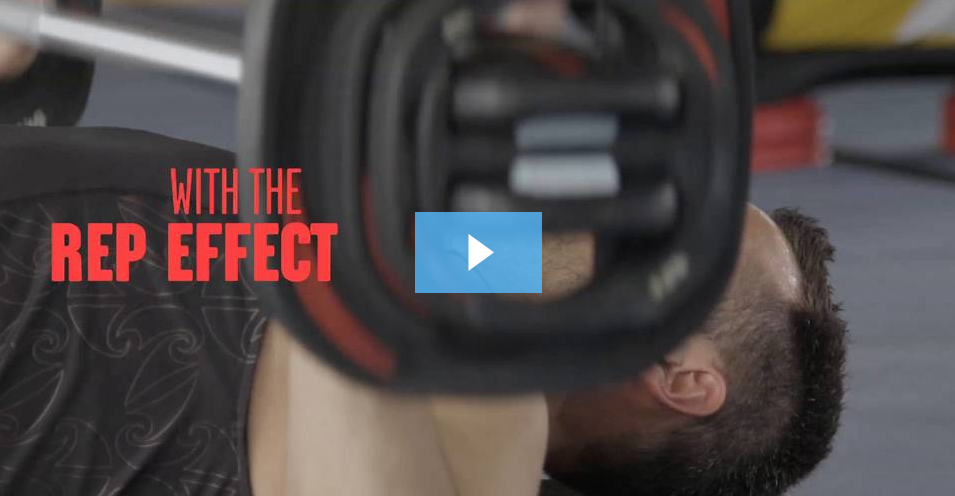 Tips for Your First Class
Along with what to expect in your workout, here are a few tips for when you walk into your first class:
Talk to the instructor. They should introduce themselves if they haven't already, and they will inform you of what types of weights you will need for class that day.
Allow some time for setup before class begins. Some basic equipment needed for this class is used in every class, such as a step, a barbell with clips, as well as a selection of weight plates to swap out between tracks. So grabbing your space and equipment ahead of time makes for a much smoother and more enjoyable class for not only yourself (in dealing with transitions during tracks), but for the class as a whole. This is also a perfect time for you to ask the instructor questions about form if you have them, or if you are new to class to ask what to expect.
Remember that you do not have to complete the entire workout on your first day. (See below about our "Smart Start" approach.). If you need to take a modification to keep correct posture and technique, please do so.
Bring water and a towel. As always, water and a towel are great to have handy when attending any group class, but I will say, you'll especially want them for this workout. I am usually sweating already by track 2!
A Smart-Start Approach
Never tried BODYPUMP (or even group fitness, for that matter) before? No problem! With any class you take here, we encourage the "Smart Start," which includes staying for the first few tracks/songs of the workout, or simply half of the class. Then, when you feel that you've had enough or if that's all you can do for now, you head out for the day with the motivation to stay for one more track next time you come back, until you find yourself completing the full class. Check out the class times on our group fitness schedule and see some of the other classes we offer.
And if you have never tried a group fitness class at NIFS before, and want to take that first step and check us out, here's how to try a group fitness class for free!
This blog was written by Rebecca Heck, Group Fitness Coordinator and Health Fitness Instructor. To find out more about the NIFS bloggers, click here.