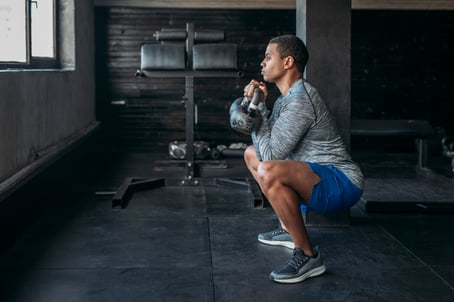 Bring in the summer with some fun ideas to get your fitness goals accomplished. Completing both circuits will help you get a jump-start on your fitness goals going into this summer. This workout can be done outside or in the gym.
Reps: 10-8-6-4-2. Complete 10 reps of every exercise, and then start over with the 8 rep countdown to 2 reps
Equipment needed: A moderate kettle bell
Time: 15 minutes
Complex #1
Goblet squat

KB swing

Deadlift

Goblet walk 50ft
Start the circuit with 10 reps. Once you're done with the goblet walk, start the circuit over at 8 down to 2 reps.
Complex #2
Goblet backward lunge

One-arm KB row, 10 each

Low KB hang squat

Squat jumps
This blog was written by Jason Quarles, IUPUI Athletic Performance Coach. To learn more about the NIFS bloggers, click here.